English
Subject Ethos: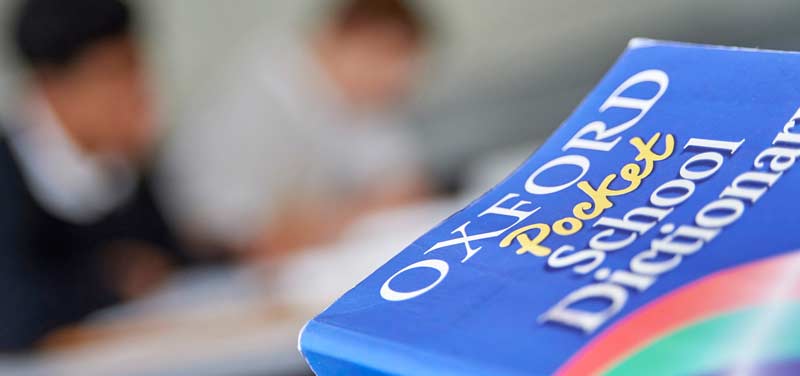 In the English faculty, our vision is to ensure a complete and rounded education in the subject of English that is same as a student would get in any other secondary school. For every year group we will cover a wide range of novels, plays, poetry, skills, speaking, reading and writing techniques. This will enable those who are reintegrated to have a successful transition to a main stream setting, and those that stay with us have the same opportunities to complete a full GCSE course.
Key Stage 3:
Our English Curriculum at Key Stage 3 is designed to prepare students for GCSE English, by exposing them to a wide range of text types and skills that they will need to master as they transition into Key Stage 4.
In Key Stage 3, we cover such areas as: novels such as "Stone Cold" and "The Boy in Striped Pyjamas" and "Holes", plays including Shakespeare's as "Romeo and Juliet" and "Richard III", and poetry including War Poems, pre-1914 poetry and modern poems. We will also cover speaking and listening skills, as well as reading and writing techniques designed to help students get ready for the GCSE exams.
Key stage 4:
Year 10
Year 11
Exam Board: AQA
Exam Title: GCSE English Language
Exam Reference: 8700
Outline of Course:
Year 10:
In year ten, we focus on the English Language papers. We will look in detail at the skills required to pass this course, including reading comprehension, creative and directed writing examining fiction and non-fiction texts etc. We will also prepare students for the opportunity of studying GCSE English Literature in Year 11, by teaching the above areas within the context of novels, plays and poetry.
Year 11:
In year eleven, we continue to support students through the GCSE English Language course, but we also offer an additional GCSE English Literature qualification as well for some students. Those students who follow the GCSE Language and Literature route will focus on specific novels, poetry and plays, as directed by the exam board, as well as the Language course. Those students who are sitting the GCSE Language course by itself will focus entirely on the exam and the techniques required to pass it.
Link to further information
For more information please follow this link