Humanities / PSD / Citizenship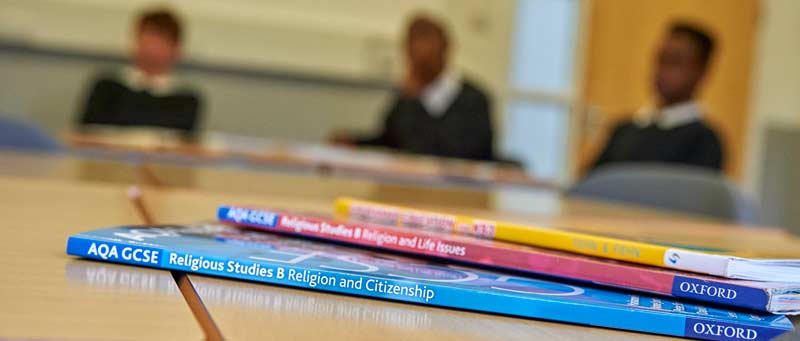 Subject: Humanities
Subject Ethos
The Humanities faculty works towards developing our students' skills, knowledge and understanding of themselves and the world around them. To develop an understanding of people and place, in the past, the present and the future and to ensure students have knowledge and an understanding of the issues that are important in today's society. We encourage the love of learning and the enjoyment of these subjects.
A significant aspect of our faculty will be to also establish students' Spiritual, Moral, Social and Cultural Development.
We aim
To provide our students with an education of the highest quality
To achieve a wide a range of teaching and learning experiences
To motivate students to achieve their full potential
To instil a sense of achievement for all students
To maintain rigorous practices and routines essential to success and instilling both parent and student confidence
To provide a disciplined but caring environment which facilitates learning (e.g. by adjusting material to suit the less able pupil).
To monitor progress, assessing both formally and informally
To embed ICT skills within the context of the development of communication skills
Key Stage 3
The students follow a programme of study that includes Geography, History, and Religious Studies. These subject areas have been established to embed a sense of empathy and understanding of the global issues of concern, to enthuse in students a sense of responsibility, to help them become a better citizen.
Topics included:
Introduction to Christianity
Introduction to Islam
Inspirational Figures
Animal Rights
Warfare in the 20th Century
Rights and Freedoms
Map skills
World Development
Country study: Brazil
Assessment
This will follow whole school protocol. Students will be assessed through a series of written tasks and will be given both verbal and written feedback. Assessment will be used to show students' academic, social and emotional progress.
Key stage 4
YEAR 11 GCSE Religious Studies
AQA GCSE Religious Studies A (8062)
Student take assessments in the following two components
Component 1 the study of religion: beliefs, teachings and practices
Beliefs, teachings and practices of TWO religions
Assessment
Written exam 1 hour 45 minutes
96 marks (plus 5 for spelling, punctuation & grammar (SPaG))
50% of GCSE
Component 2 Thematic studies
4 religious, philosophical and ethical studies themes
Theme A Relationships and families- compulsory
Theme D Religion, peace and conflict- compulsory
Theme E Religion, crime and punishment
Theme B Religion and Life
Assessment
Written exam 1 hour 45 minutes
96 marks (plus 5 for spelling, punctuation & grammar (SPaG))
50% of GCSE
YEAR 10 GCSE Religious Studies
AQA GCSE Religious Studies A (8062)
Student take assessments in the following two components
Component 1 the study of religion: beliefs, teachings and practices
Beliefs, teachings and practices of TWO religions
Assessment
Written exam 1 hour 45 minutes
96 marks (plus 5 for spelling, punctuation & grammar (SPaG))
50% of GCSE
Component 2 Thematic studies
4 religious, philosophical and ethical studies themes
Theme A Relationships and families- compulsory
Theme D Religion, peace and conflict- compulsory
Theme E Religion, crime and punishment
Theme B Religion and Life
Assessment
Written exam 1 hour 45 minutes
96 marks (plus 5 for spelling, punctuation & grammar (SPaG))
50% of GCSE