Ofsted
Ofsted Inspection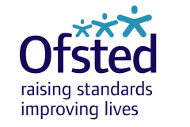 EAP as a school is subject to Ofsted inspection on a four year cycle. EAP completes a regular self evaluation process and works in partnership with the local authority school improvement service through the Ealing Learning Partnership (ELP).
EAP had a Section 5 Ofsted inspection in July 2015 and the overall effectiveness judgement was 'Good' with 'Outstanding' for Behaviour and Safety of pupils. This judgement meant that the next Ofsted inspection in Oct 2019 under a new framework (Sept 2019) was a Section 8.
Ealing Alternative Provision continues to be a good school. All staff have high aspirations for how pupils will behave and what they will achieve.

Ofsted
EAP has an overarching Development Plan and supporting themed action plans.