Ofsted
Ofsted Inspection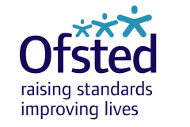 EAP as a service is subject to Ofsted inspection on a three year cycle. EAP completes a regular self evaluation process and works in partnership with the local authority school improvement service.
EAP was inspected in July 2015.
Overall effectiveness was judged as 'Good' with Outstanding for Behaviour and Safety of Pupils.

Ofsted
EAP has an overarching Development Plan and supporting themed action plans.